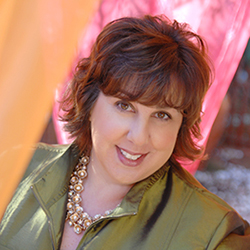 According to the National Alliance on Mental Illness (NAMI), one in five people experience a mental illness and one in 20 experience a serious mental illness.
The uncertainties created by the global COVID-19 pandemic have made the last few years even more challenging, with one in five people reporting a significant negative impact on their mental health. For those with existing mental health issues, that number increases to closer to one in two.
Watching this trend, The Center for Health Design has been focusing on building tools and resources to support the industry in its work to create safe and therapeutic environments for mental health treatment.
A suite of resources available to all on The Center's website contains webinars, virtual workshops, and a toolbox, which includes interviews, case studies, and product innovation highlights. Recently, a set of interactive design diagrams was added to the suite that provide context and guidance when designing spaces for mental or behavioral health.
One of those diagrams, for a therapeutic emergency department (ED) treatment room, provides detailed design strategies to achieve a wide variety of desired outcomes impacting both patients and staff. It looks beyond safety alone to consider the well-being of patients and staff and minimize the stigma that can be associated with mental and behavioral health treatment.
The evidence-based tool takes a comprehensive look at 15 distinctive design elements that go into an ED treatment room with behavioral health considerations, including room layout, technology, and furniture selection. It connects cited research to design strategies as it relates to specific desired outcomes such as the safe delivery of care, caregiver health/support/respite, and reducing risk of harm to self or others.
For example, a design strategy linked to reducing the risk of harm to self or others features the use of ligature-resistant sliding doors or hinged doors that open in both directions or only to the outside. This solution both reduces the risk of self-harm as well as acts as an anti-barricade tactic.
Forty-five percent of patients admitted to the hospital for a medical condition or presenting to the ED with a minor injury also have concurrent behavioral and mental health conditions.
Understanding what the research says and the guidance it provides for making safe and informed design decisions needs to be at the forefront of our decision-making process. These tools are designed to support those goals and provide a jumping off point for rich discussion.
Debra Levin is president and CEO of The Center for Health Design. She can be reached at dlevin@headlthdesign.org.
More articles on this topic are available in Healthcare Design's special issue on Mental Health Design.