*articles contain affiliate links*
In the United States today, almost 20% of adults and approximately half of adolescents struggle with some level of mental illness. Close to eight percent of adults have a substance abuse disorder. These epidemics have led to sharp increases in demand for the specialized role of the psychiatric mental health nurse practitioner.
For nurses considering this expanding area of healthcare, this post explores the question: what does a psychiatric nurse practitioner do? Let's find out.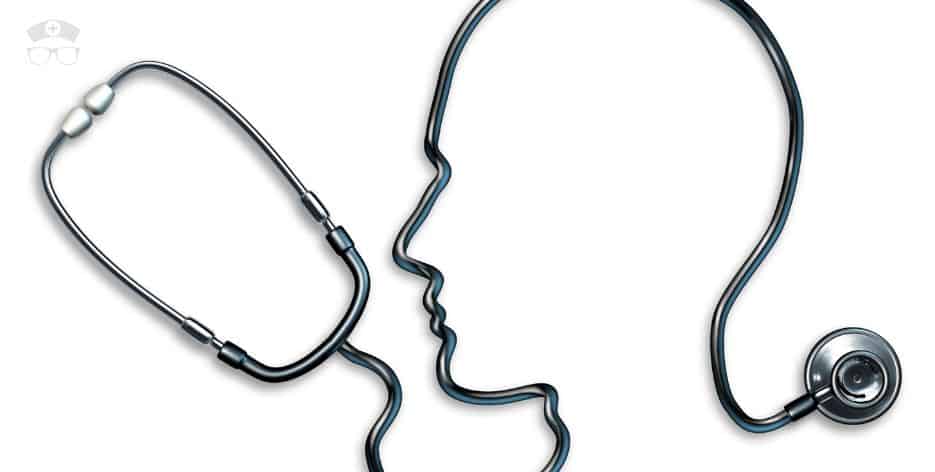 What Is a Psychiatric Mental Health Nurse Practitioner?
A psychiatric mental health nurse practitioner (PMHNP) is a professional nurse specializing in diagnosing and treating psychiatric conditions. PMHNP are trained to provide a wide range of services to patients with mental illness, including individual and group therapy, crisis intervention, and medication management.
Psychiatric Mental Health Nurse Practitioners play an essential role in the overall care of patients with mental illness. In addition to providing direct patient care, they act as consultants to other healthcare providers, educators, and advocates for their patients.
Frequently, PMHNP is the only mental health provider a patient will see regularly, and they can build relationships of trust that enable them to provide care effectively.
They work in various settings, including hospitals, clinics, and private practice. PMHNPs can prescribe medication for mental health disorders, making them a valuable asset to any team providing mental health care.
What Does a Psychiatric Mental Health Nurse Practitioner Do?
The role of the PMHNP is to assess, diagnose and treat the mental health needs of patients with a range of mental health concerns, from mild to severe. They may also provide consultation to other healthcare professionals on the diagnosis and treatment of mental health disorders.
They also may advocate for their patients at the local, state, and national levels to ensure that they have access to the resources they need to live healthy, productive lives.
Ready to Take the PMHNP Exam?


Most have the best results with visual and audio learning that you can access via any mobile device.The Lantern Review: PMHNP Exam Prep provides this. We've personally reviewed it and have found it to have high production values, excellent clinical information, as well as a super easy to use interface.
I'm Ready
Today's Mental Health Needs
There's no question that mental health is a critical issue today. According to the National Alliance on Mental Illness (NAMI), one in five adults in the U.S.—more than 43 million people—experiences mental illness in a given year. And yet, despite these alarming numbers, less than half of those affected receive treatment.
The need for mental health services is only expected to grow in the coming years. The U.S. Department of Health and Human Services predicts that by 2025, mental illness will cost the nation $6 trillion.
Fortunately, there is a growing recognition of the importance of mental health care and the role NPs can play in providing it. In 2016, the American Psychiatric Nurses Association (APNA) launched a campaign to increase the number of psychiatric NPS by 10,000 over the next 10 years.
As the demand for mental health services continues to grow, there will be an increasing need for psychiatric NPs to provide care to those affected.
Illnesses and Disorders That Psychiatric Nurse Practitioners Treat
Psychiatric nurse practitioners are specially trained to treat various mental health conditions. Some of the most common conditions that they treat include:
Depression
Anxiety
Bipolar disorder
Post-traumatic stress disorder
Schizophrenia
Psychosis
Eating disorders
Character dysfunction
Disruptive behavior
Psychiatric nurse practitioners use a variety of treatments to help patients manage their conditions, including medication, therapy, and lifestyle changes. They work closely with patients and their families to create a treatment plan that meets the individual's needs.
What Are the Education Requirements for a Psychiatric Nurse Practitioner?
For psychiatric nurse practitioner jobs, employers typically prefer candidates with a master's degree in psychiatric-mental health nursing. However, candidates with a bachelor's degree in nursing and a master's degree in a related mental health field may also be considered.
In addition to their academic qualifications, psychiatric nurse practitioners must have completed an accredited program.
This program would have covered topics such as:
Mental health assessment
Diagnosis and treatment 
Pharmacology
Evidence-based practice and family systems theory.
Psychiatric nurse practitioners must also be licensed registered nurses (RNs) and certified in psychotherapy by the National Board for Certification of Psychotherapists. They must take and pass the PMHNP exam.
Are Any Certifications or Credentials Needed for Psychiatric Nurse?
There are various certifications and credentials that a psychiatric nurse can hold, but none of them are required in order to practice. The American Nurses Association offers a specialty certification in Psychiatric-Mental Health Nursing, which requires both clinical experience and passing an examination.
The International Society of Psychiatric Nurses offers certificates that focus on specific areas such as child and adolescent mental health or older adult mental health. SomeRegistered 
It also depends on the state in which you practice. Many states require that nurse practitioners be certified by the American Nurses Credentialing Center or another national certifying body.
What Are the Continuing Education Requirements for Psychiatric Nurse Practitioners?
Continuing education requirements have been put in place to ensure that psychiatric nurse practitioners remain up-to-date on the latest advancements in the field. To recertify, a psychiatric nurse practitioner must combine professional development activities with approved continuing education credits. 
The American Nurses Credentialing Center (ANCC) offers renewal pathways for Psychiatric-Mental Health Nurse Practitioners (PMHNPs).
Take Charge of Your Nursing Career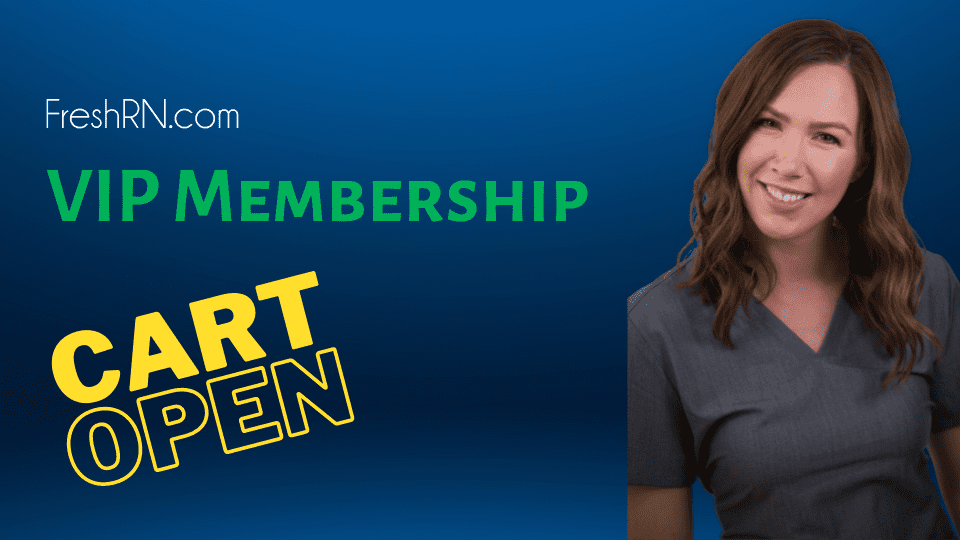 Your first year as a nurse is daunting. You need someone in your corner telling you what your managers really need from you, helping you learn to interact with your preceptor, and really just manage your life. Find all that an more with the FreshRN VIP – Membership.
The traditional continuing education route requires individuals to complete 150 contact hours every 3 years, with at least 75 of those hours being earned through live, face-to-face educational activities.
Alternatively, PMHNPs can utilize the ANCC exceed pathway, which allows them to complete 300 contact hours every 6 years. 100 of those contact hours must be earned through live, face-to-face educational activities.
Job Outlook and Salary for Psychiatric Nurse Practitioners
Due to the increasing demand for mental health services, psychiatric nurse practitioners can expect good job prospects for many years.
In fact, the U.S. Department of Labor projects that the employment of psychiatric nurse practitioners will grow by 31 percent between 2020 and 2026—much faster than the average for all occupations.
According to payscale, the average annual salary for a Psychiatric Nurse Practitioner (NP) is $113,294.
An (NP) with less than 1-year experience can expect to earn an average total compensation (including tips, bonus, and overtime pay) of $105,794 based on 261 salaries.
An early career (NP) with 1-4 years of experience earns an average total compensation of $112,487 based on 816 salaries.
A mid-career (NP) with 5-9 years of experience earns an average total compensation of $118,742 based on 341 salaries.
An (NP) with 10-19 years of experience earns an average total compensation of $121,830 based on 251 salaries.
In their late career (20 years or higher), employees earn an average compensation of $120,601.
Final Thoughts
As you can see, a lot goes into becoming a psychiatric nurse practitioner. But if you have a passion for helping others and are up for the challenge, this could be the perfect career.
Becoming a psychiatric nurse practitioner is a great way to enter the field of mental health care. With solid job prospects and a good salary, it's a career that is both in-demand and rewarding. 
FAQs
How Long Does It Take To Become a Psychiatric Nurse Practitioner?
Becoming a psychiatric nurse practitioner (NP) usually takes about six to seven years of full-time study. The first four years are spent earning a bachelor's degree in nursing (BSN), followed by two to three years of graduate study to earn a master's degree or doctorate in psychiatric nursing. Some programs may allow you to complete your studies faster if you already have a BSN, but most require the full six to seven years. After completing your degree, you will need to obtain a state license as a registered nurse (RN) and pass the national boards before you can practice as a psychiatric NP.
Is Becoming a Psychiatric Nurse Practitioner Worth It?
Yes, it can be worth it to become a psych NP. The field of psychology is growing, and there is a high demand for qualified professionals in the mental health care industry. As a psych NP, you would have the opportunity to work in various settings and help patients struggling with mental health issues. The job prospects are good, and the salary is competitive.
Can a Psychiatric Nurse Practitioner Diagnose ADHD?
Yes, a psychiatric nurse practitioner can diagnose ADHD. They are authorized to do so through their nursing license and special training in mental health disorders. Psychiatric nurse practitioners are essential to the mental health care team, and their roles continue to grow as the need for mental health services increases.
What Qualities and Skills Should a Mental Health Nurse Have?
Mental health nurses should be compassionate, caring, and patient. They should also have excellent communication and interpersonal skills. Nurses who work in mental health settings should be able to deal with various emotional trajectories and reactions. They should also have comprehensive knowledge about mental health conditions, their symptoms, and various treatment options.
Also, Check Out: