*articles contain affiliate links*
Nurses are some of the most hard-working and compassionate people out there. They put in long hours, care for patients' needs, and are often undervalued. That's why it's important to show them a little extra appreciation with a unique gift.
Whether you're shopping for a nurse or nursing student or simply want to show appreciation for someone special, this guide will help you find the perfect gift. I have put together a list of unique gifts for nurses that they will love and appreciate.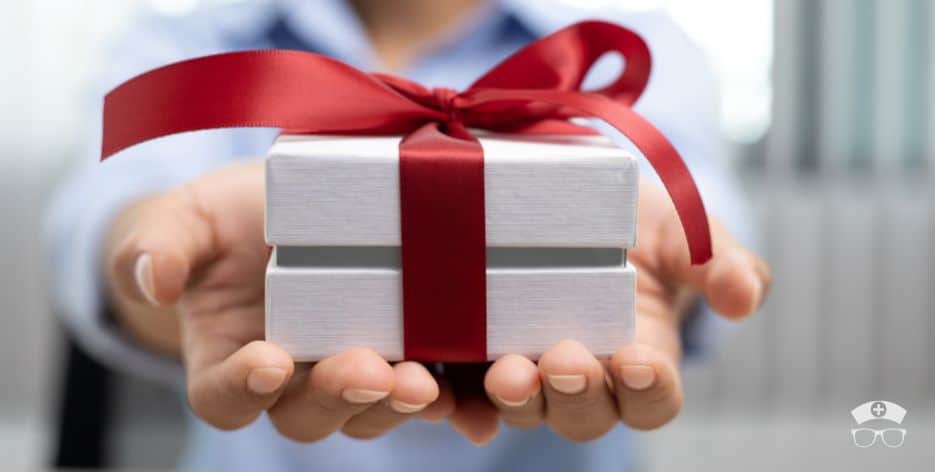 Factors to Consider When Choosing a Gift For Nurses
You cannot just choose any gift for nurses that you want. There are certain key factors that you need to consider when choosing a gift for nurses.
Usefulness: Find a gift this useful to the nurse you are buying for. Think of something they can use while working, such as a medical-grade pen light or stethoscope.
Personalization: Put thought into the gift and personalize it with their name, initials, or even a quote that holds special meaning for them.
Quality: It is always important, especially regarding medical supplies. Make sure you choose a high-quality product that will last them for years.
Here Are The Best Gifts for Nurses To Show Them You Care
Whether you are buying for a nurse new to the field or a 30-year veteran, this list of great gifts for nurses can help you find something special to show your appreciation.
Practical Gifts for Nurses
Stethoscope
Nurses use stethoscopes on daily basis. In fact, it's an essential tool for nurses and other medical professionals. Get a personalized stethoscope for the nurse in your life with their name engraved. It will make a great gift and be a memorable way to show them you care.
Digital Stethoscope
Nurses don't have to be stuck with traditional stethoscopes anymore. A digital stethoscope is a great gift for any nurse looking to take their practice to the next level. It offers superior sound quality and helps nurses record, replay, and share audio files quickly and easily. Digital stethoscopes can have 40x amplification, making them perfect for any medical professional. Our favorite is the Eko Core Digital Stethoscope, but there are many great electronic stethoscopes.
You can also use code NERDYNURSE to save $20 on an Eko stethoscope.
Protective Equipment
We all know how important it is to wear PPE while working in health care. Show your appreciation by getting the nurse in your life some protective equipment they can use on the job, such as N95 face masks, clothing, gloves, face shields, goggles, respirators, and other equipment to protect front-line workers from injury, infection, or illness.
Mask Extender/Clips
Wearing a mask continuously for long periods can cause neck and ear pain. A mask extender or clip is a great gift that helps nurses wear masks without causing pain or discomfort. It clips the straps to keep them in place, so they don't have to constantly adjust throughout the day.
Thermal Blanket
Nurses are often on the go and don't always have time to rest. A thermal blanket is a great gift to help them stay warm and comfortable during long shifts. Look for one that is made of lightweight, breathable material so they can use it without feeling overheated or uncomfortable.
Paid Course
What better way to help a student nurse than with a paid course? Sign them up for an online class or workshop related to their career so they can stay up-to-date on the latest trends and advancements in the field. It's a great way to show appreciation and help your nurse friend continue learning. One recommendation I give to nurses at any stage of their career is the Fresh RN VIP membership.
Personalized Apron
Show your appreciation with a personalized apron with their name or initials. They can wear it proudly in the hospital, clinic, or at home while cooking. Personalized aprons also make a thoughtful gift for any nurse who loves cooking or baking.
New Nurse Survival Kit
Do you know someone who has just become a nurse? Get them a new nurse survival kit with everything they need to get started. It can include things like medical supplies, books, and other essentials. They will be sure to appreciate your thoughtfulness. We even have instructions on how to make your own.
Bag for Nurses
As a nurse, I know packing everything you need for the day can be daunting. Give your nurse friend a bag specifically designed with nurses in mind. It should have plenty of pockets and compartments to store all their supplies, along with comfortable shoulder straps and wheels so they can easily move it around. Here are some of my favorite work bags for nurses. I also have a great recommendation for the best nurse backpack for work.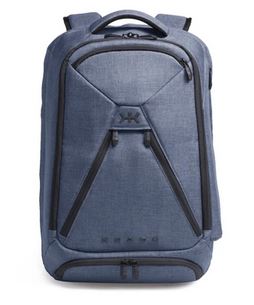 I cannot recommend this backpack enough. I wish I had it in nursing school. This bag is perfect for taking all your work essentials with you and fully embracing "One bag life." If you travel for conferences, this is the perfect back for a 2-3 trip and will save you from having to also carry rolling luggage.
Nurse Coffee Mugs
I love coffee, and I'm sure many other nurses do too. Get your favorite nurse a personalized mug with their name, favorite quote, or just something funny to make them smile. It is the perfect gift for nurses who need a little pick-me-up in the morning or during a long shift. My favorites are funny nurse mugs or designs that support and encourage.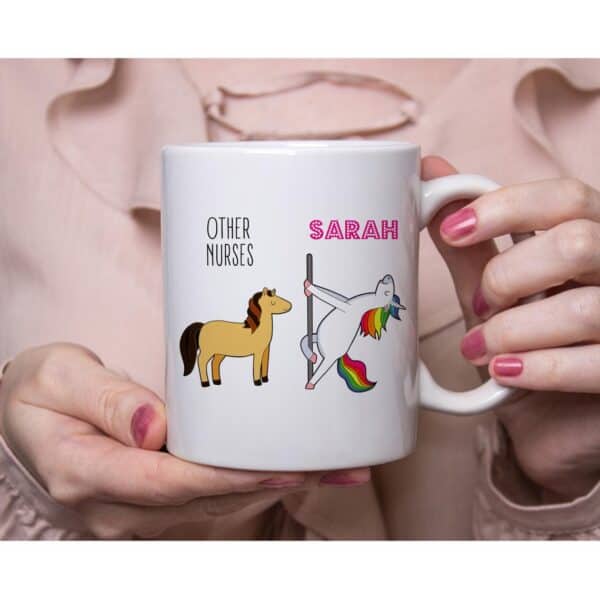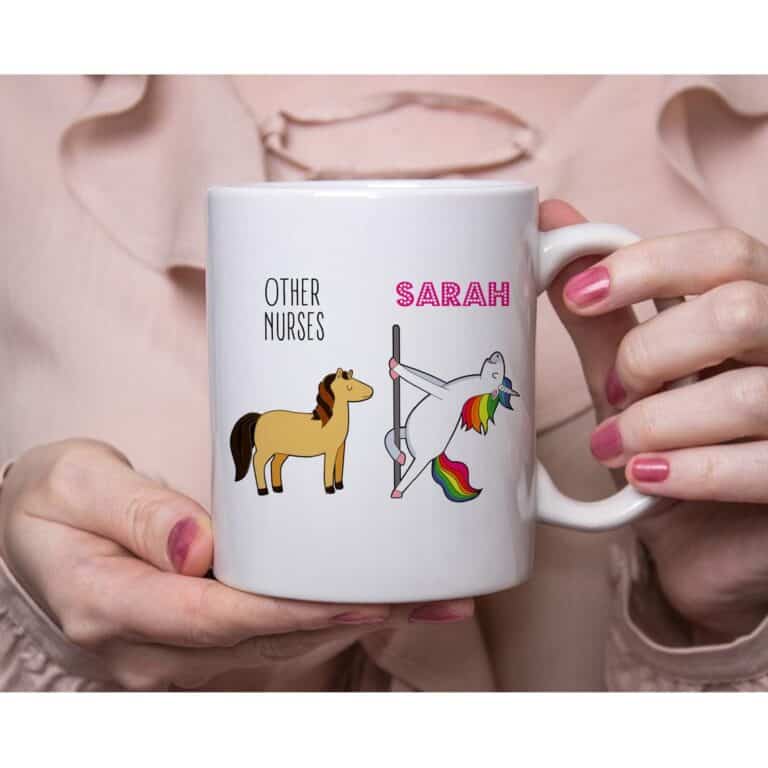 Coffee Makers
While working a 12-hour shift, you cannot just stop and go to a coffee shop every time you need a pick-me-up. Get your nurse friend a good coffee maker so they can enjoy a hot cup of Joe whenever the need arises. Many machines are available with various features, so you can find one that fits their lifestyle and budget perfectly. This way you can also ensure they remain energized and alert on the job.
One thing that always makes going to work something to look forward to is when I buy myself a gourmet coffee drink. Right after college, I was still trying to grapple with the whole getting-up-at-5 am- thing, so I decided to buy myself a delicious and expensive coffee drink each day on my way to work.
A $5 mocha-chip Frappuccino was all it took for me to be excited to get out of bed and head to work. As I got older and tried to instill the habit of living on a "budget", I realized that maybe I shouldn't do this every day…so I started making drip coffee. It got the job done but wasn't nearly as exciting! So needless to say, a coffee gift card would be a perfect gift for nurses who enjoy coffee.
Sometimes you need to do something to take your mind off of work. Coloring books make a great gift for nurses who need an outlet from the stress of their job. Look for ones specifically designed for nurses with illustrations of medical symbols and images.
Infusion Water Bottle
Nurses need to stay hydrated. Because if they don't drink enough water, they can become easily dehydrated. An infusion water bottle allows them to infuse fruits or vegetables in their water and make it more flavorful. This way they can stay hydrated while also getting a bit of flavor and nutrition.
After running around for a 12-hour shift, nurses must take care of their feet. A foot massager is a great way to soothe sore, tired feet and help the nurse in your life relax after a long day. A foot massager helps to increase circulation, reduce inflammation and even alleviate some of the pain associated with plantar fasciitis so a nurse can face each new shift with well-rested and pampered feet.
Blessings Cards for Nurses
Sometimes what they need is just a simple appreciation of their work. Get them blessing cards with encouraging messages that show your appreciation for their hard work every day.
Cell-Phone Sanitizer
Cell phones are 10x dirtier than toilet seats. Working in healthcare, nurses are exposed to germs and bacteria all day, so they need to keep their phones clean. Get your nurse friend a cell phone sanitizer as a gift so they can easily disinfect their phone multiple times a day. The UV light sterilizer kills 99.9% of bacteria and germs in just six minutes.
Blue-Light Blocking Glasses
Some nurses have to work long hours in front of a computer, so to prevent eye strain or fatigue get them a pair of blue-light-blocking glasses. These glasses help reduce glare and the effects of blue light from digital devices like phones, laptops, and tablets. Plus they come in stylish frames that your nurse friend can wear all day long. Blue light-blocking glasses are a great addition to any nurse's lifestyle.
Neck Pillow
You cannot go wrong with a neck pillow. Nurses often have to sit for long periods and having a neck pillow makes it much more comfortable. You can find ones with memory foam that mold perfectly to your nurse friend's neck. And if you want, you can get them one with their initials embroidered on the side – they'll love it.
Portable Charger or Backup Battery 
We know how important it is for nurses to stay connected, so why not give them a portable charger as a gift? This way they will never have to worry about running out of battery while on the job. Plus, you can find ones with multiple USB ports so they can charge more than one device at once.
A Care Package
Put together a care package filled with snacks, hand sanitizer, lip balm, tissues, lotion, etc., and include a handwritten note expressing your gratitude. This small gesture will surely be appreciated by any nurse who receives it.
Organizational Gifts for Nurses
A Nursing Journal
It is great for any nurse who loves to write down their thoughts or jot down ideas throughout the day. A nursing journal allows them to keep track of important patient information, document tasks, and goals, and even draw diagrams of medical procedures when necessary. Plus, journals come in a wide range of styles so you can find one that matches their personality perfectly.
Self Inking Rubber Stamps
After checking vitals and writing medical notes, nurses spend a lot of time filling out forms and reports. Get them a self-inking rubber stamp to make their job easier. With this, they can easily mark documents with the official hospital seal, signature, or other important details without having to write them out every single time.
Nurse Calendars
Give your nurse friend a desk calendar to keep track of their shifts and important dates. You can find ones that feature beautiful illustrations of nurses at work or inspiring quotes to help them get through the day. This way they have something nice to look at while on the job.
Bookmarks
Nursing students read a lot, so give them something that will make studying easier. A bookmark is a perfect way to keep their place in a book and ensure they never forget where they left off. You can find ones with funny messages or inspiring quotes that are sure to put a smile on their face!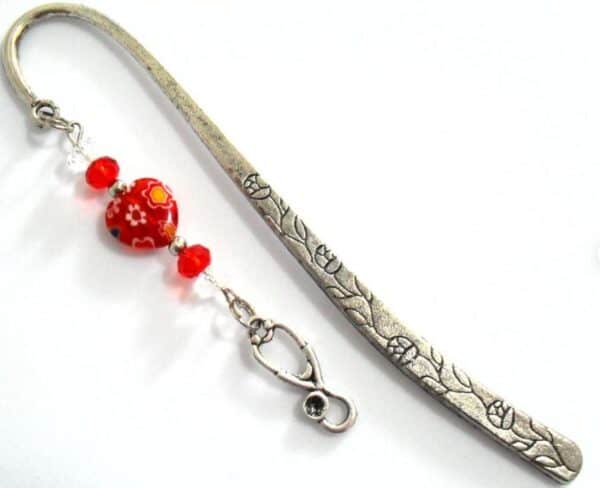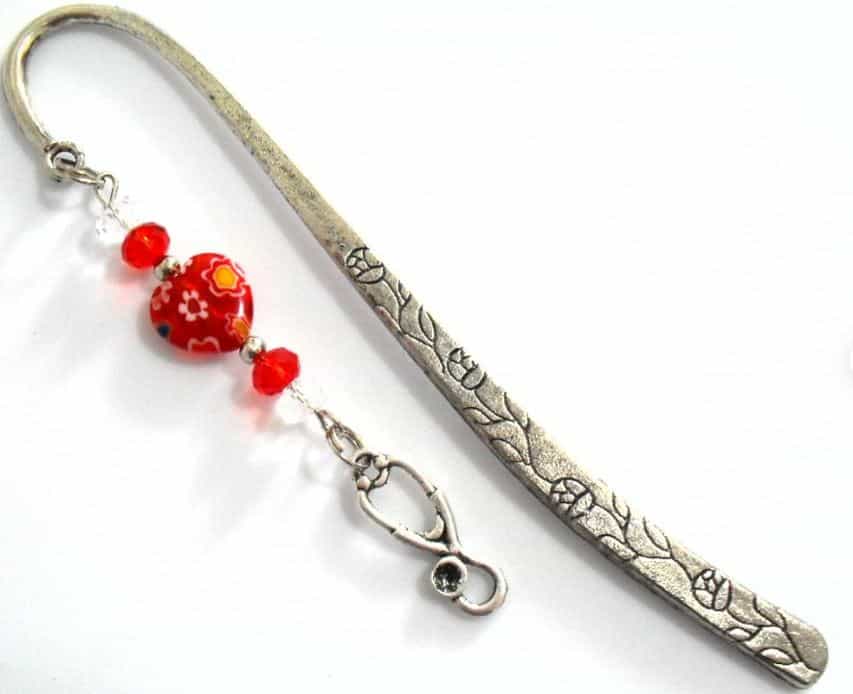 Pens Box
When I was in nursing school, my friends used to joke that I was the only one with pens in my pocket. Get your nurse friend a pen box so they never have to worry about running out of pens during work. This way they always have one handy when they need to make nursing care plans or fill out paperwork.
Nurse Sticky Notes
Use stickies to remind your nurse friend what they need to do. You can find ones with positive messages and quotes that are sure to make them smile. And if you're feeling extra creative, draw a picture or write a message on the sticky notes yourself – it's sure to put a smile on their face!
Custom Nurse Planner
A custom student nurse planner helps nurses stay organized and track their shifts, important dates, reminders, and more. With one of these, they can easily plan out their days and make sure they don't miss anything important. Plus, with a personalized cover, they'll be able to show off their favorite nurse in style. It is a great gift for a nursing student. Or consider a digital student nurse planner.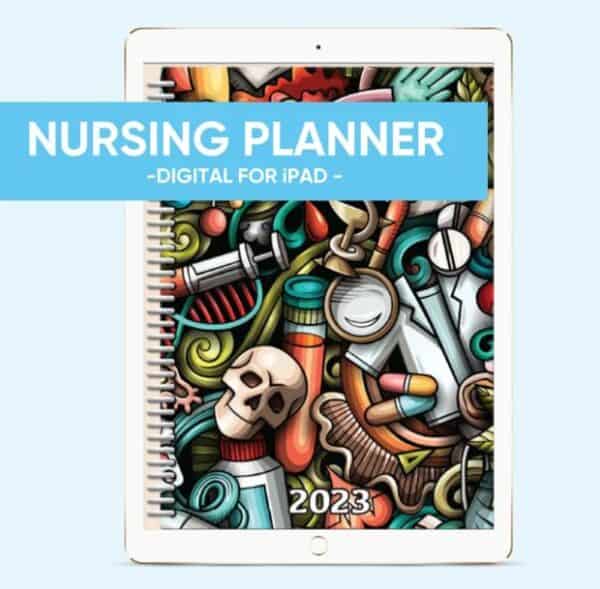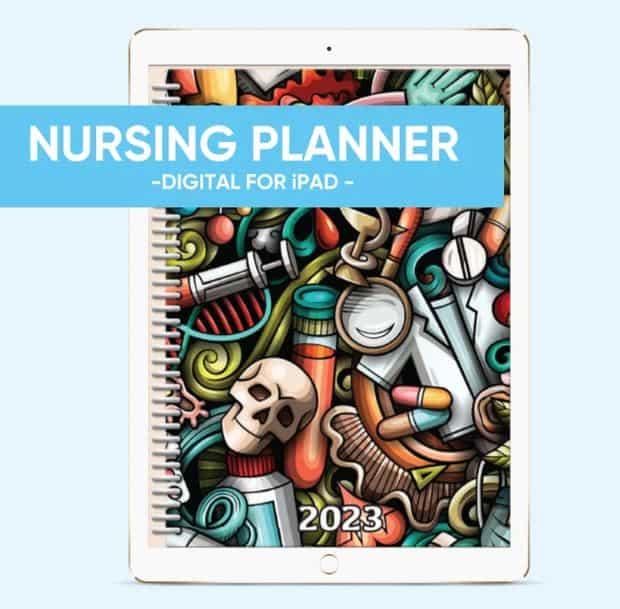 Wearable Gifts for Nurses
Compression Socks
Nurses spend most of their shift standing up and compression socks can help prevent fatigue, cramping, and muscle soreness. They help promote better blood flow in the legs to reduce swelling and make it easier for nurses to stay on their feet for long periods.
Nursing Shoes
Many specialized nurse shoes are designed to make a nurse's job easier while also helping to relieve some common foot problems. From slip-resistant soles to extra cushioning, and even shoes designed for flat feet or plantar fasciitis these shoes can help keep them comfortable throughout the day and give them the support they need during long shifts. Not sure exactly what shoes the nurse in your life would love, this nurse is a big fan of Kuru shoes.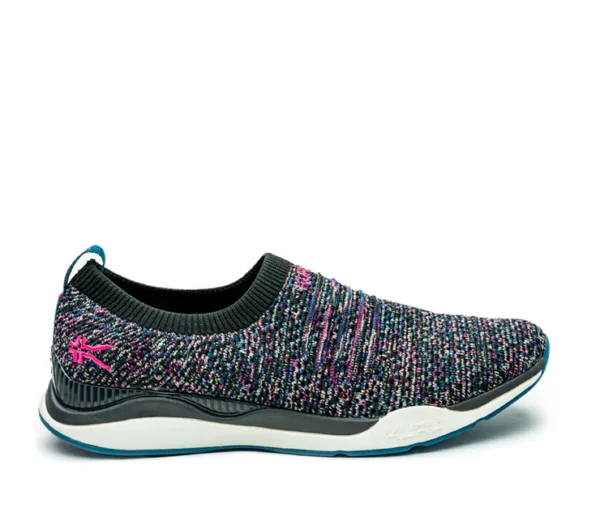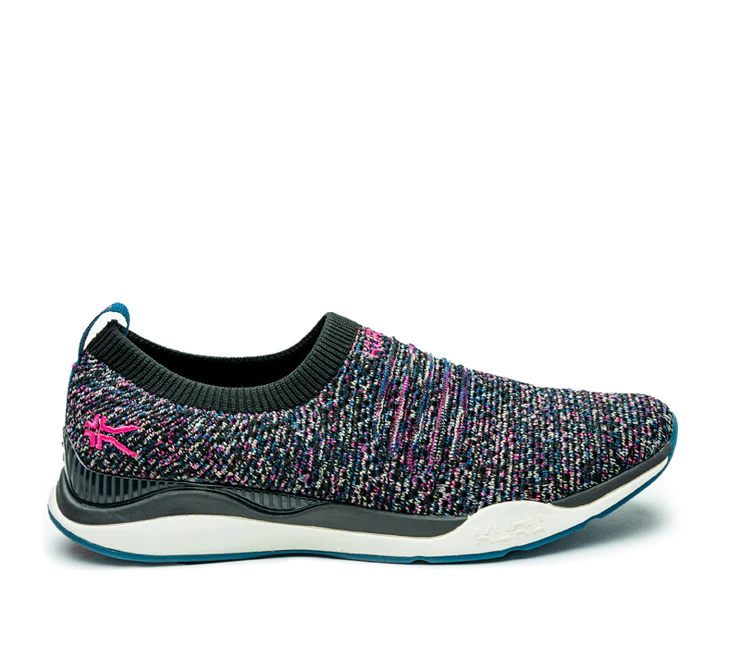 Scrubs for Nurses
Every day nurses wear scrubs to work, so why not get them personalized ones as a gift? This way they can stay comfortable and stylish during their shift. With custom embroidery or monogramming, you can make sure the scrub is unique and special just for them. And you can always find ones in their favorite colors and styles.
Scrub Cap
A scrub cap is a perfect gift for any nurse who works in the ER. They can keep their hair out of the way and show off their style simultaneously. You can find ones with funny messages, inspiring quotes, or even personalized monogram caps.
Nurse Jewelry
Show your appreciation for a special nurse with some beautiful jewelry. From pendants to pins, you can find pieces that feature the symbol of nursing or messages of encouragement and strength. Nurses will love wearing something to remind them why they chose this profession and how much they help others.
Take Charge of Your Nursing Career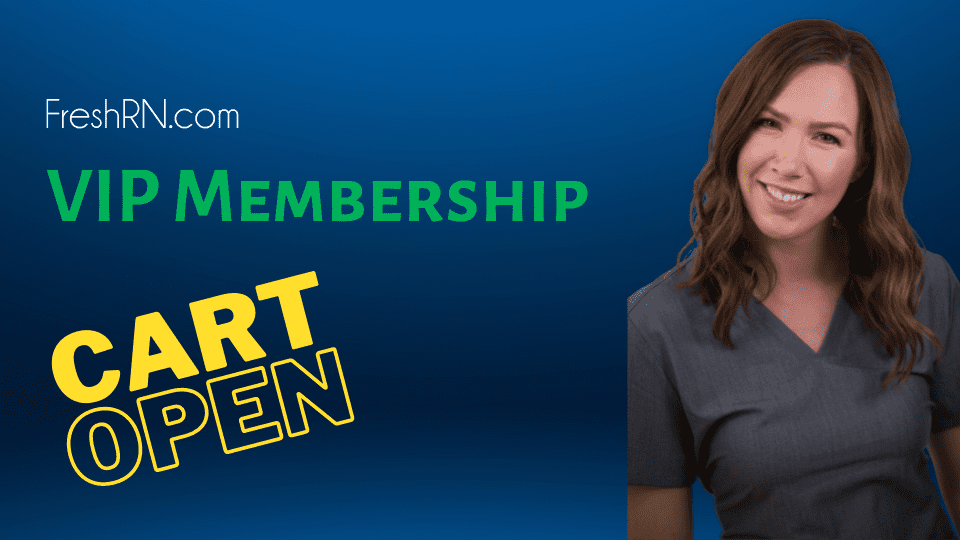 Your first year as a nurse is daunting. You need someone in your corner telling you what your managers really need from you, helping you learn to interact with your preceptor, and really just manage your life. Find all that an more with the FreshRN VIP – Membership.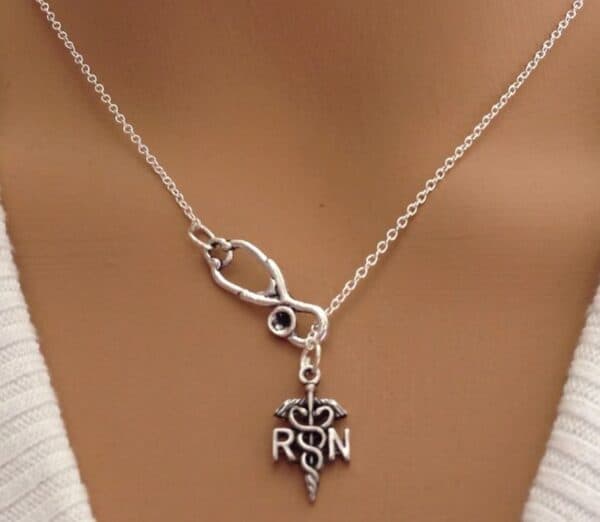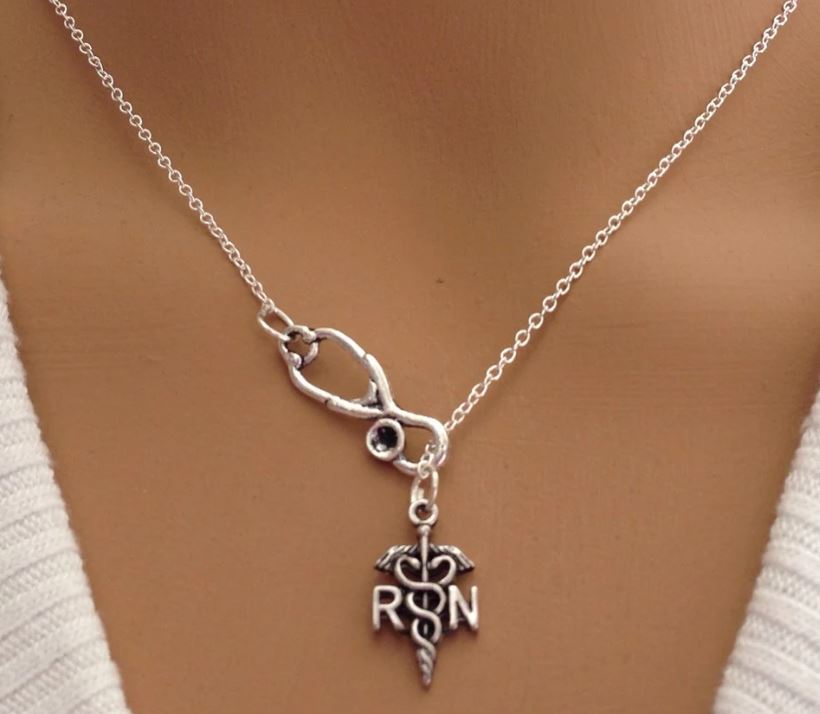 Digital Nurse Watches
Watches are ideal for nurses who need to keep track of their shifts. With a digital nurse watch, they can easily check the time without taking out their cell phone or looking at a clock. Plus, you can find ones with features like alarms, timers, and even reminders for when it's time for medication – making them a must-have item for any nurse on the job.
Customized Lab Coat
Nothing says "I appreciate all you do" more than giving someone their customized lab coat with their name emblazoned across the back. It is especially useful if your favorite nurse is still in school – they'll look extra professional while they learn the ropes! Plus, they can use this lab coat when they become full-fledged nurses.
Personalized Gifts for Nurses
Personalized Nurse Tumblers
A personalized tumbler is a handy gift that your nurse friend can take everywhere with them. This insulated cup will keep their drinks hot or cold for hours, making it the perfect way to stay hydrated throughout the day. You can have the tumbler customized with their name and favorite quote, so they'll think of you every time they take a sip.
Personalized Pens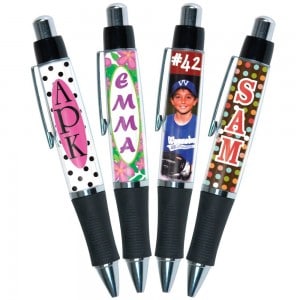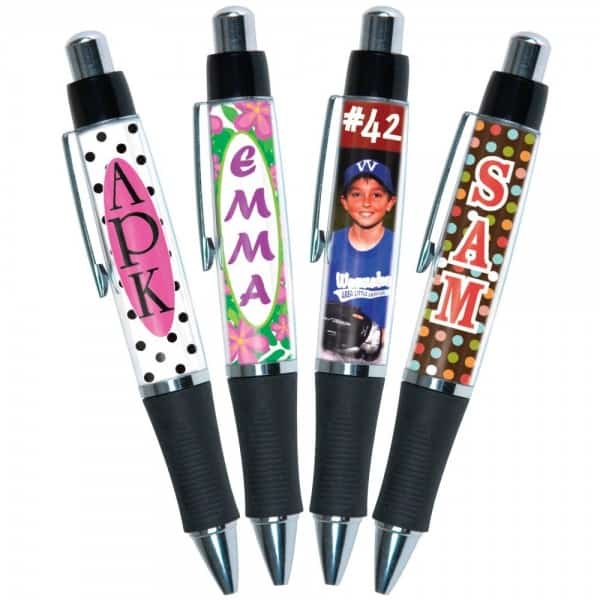 A personalized pen is a great gift for many reasons. First and foremost, we're always needing a pen. In addition, a pen customized with your name is far less likely to get carried off by a doctor or another nurse. They also receive many compliments and are a nice daily reminder that someone thought highly enough of you to have something made specifically for you.
Badge Holder or Lanyard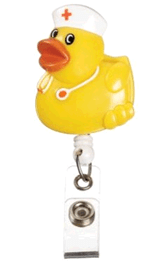 A quality badge holder or lanyard is always a welcome addition to any nurse's uniform. Although these items can be difficult to buy because there is such variety, if you pick an elegant and classic style, any nurse would flip over it. A great choice is Silver Spring Badge Reel Necklace
. Or if you are looking for something a little more fun and whimsical, then Prestige Medical Yellow Rubber Duck Nurse Retractable Badge Holder with Bulldog Clip might be a worthy item for consideration.
Of course, if you're looking for a gift for a male nurse, something a little more masculine and perhaps even sports-themed may be in line. Pittsburgh Steelers Retractable Badge Holder or maybe Georgia Bulldogs Lanyard, Key, and Badge Holder, of course, you should probably investigate which sports team said nurse follows, otherwise, this gift idea could really backfire.
Check out more great badges in 9 Designer ID Badge Reels for Nurses that Rock.
Personalized Clipboards
Nursing is a profession that demands organization, patient privacy, and mobility. A nursing clipboard is your secret weapon to accomplishing all of those skills. Consider a personalized clipboard with storage to help the nurse in your life get it all done. I am a big fan of this one: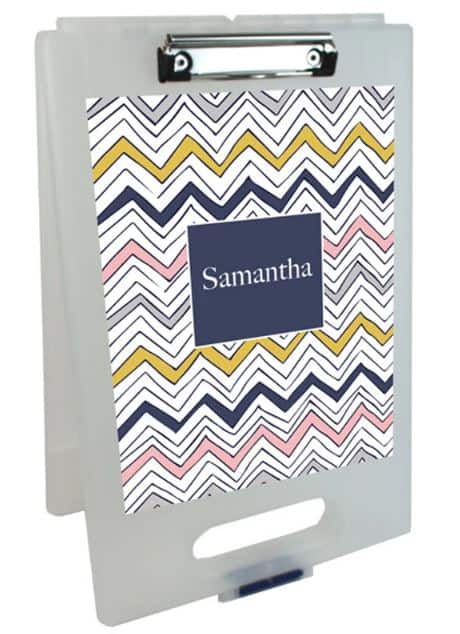 This clipboard has plenty of storage to keep all your important notes and papers organized. It also has compartments to hold accessories too. Plus the Navy Scribbles Clipboard has a great chevron-like pattern to help it stand out from everyone else's clipboards.
Stethoscope Cases
A stethoscope is a common gift for nurses. And it is important to keep it clean and safe. Get your nurse friend a customized stethoscope case with their name, favorite color, or design. This way they always know where to find their stethoscope and have something nice to look at while on the job. 
Great Nurse Birthday Gifts
Maybe you are shopping for a great nurse birthday gift. These are sure to thrill any nurse in your life.
Watch and Timepieces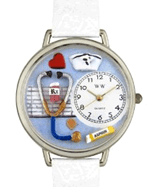 Even though almost everyone has a smartphone, and there are always clocks around, there is just something very comforting and convenient about wearing a regular, old-fashion, wristwatch. Not to mention the added flair a cute watch can give to an otherwise boring scrub set.
Check out Whimsical Watches Unisex Nurse White Leather Watch. Even though it says "unisex", I can't say I know too many male nurses who'd be thrilled about this one. You may want to stick with something a little more traditional, like Timex Men's T45171 Expedition Analog and Digital Combo Watch for that male nurse in your life.
Gift Cards

If you just can't decide on what to get for that nurse in your life, then you just can't go wrong with a Gift Card. Amazon Gift Cards, iTunes Gift Cards, or Outback Steakhouse Gift Cards are all great ideas and would be well received by almost any nurse. Actually, everyone loves gift cards, so this suggestion will work for pretty much anyone you know.
It's Time For The Gift
No matter what kind of gift you give the nurses in your life—practical, fun, or relaxing—they will surely appreciate it. Showing someone how much you care isn't always easy but gifting them something unique can speak volumes about how much they mean to you without saying anything.
So show your favorite nurse how much you appreciate them this holiday season with these unique gifts. From customized stethoscope covers to noise-canceling headphones to nursing journals—there's something here for every type of nurse.
And don't forget—nurses always appreciate thoughtful gestures like heartfelt cards or homemade baked goods! So go ahead and show your appreciation today with these awesome gifts.
Download FREE Nurse Gift Tags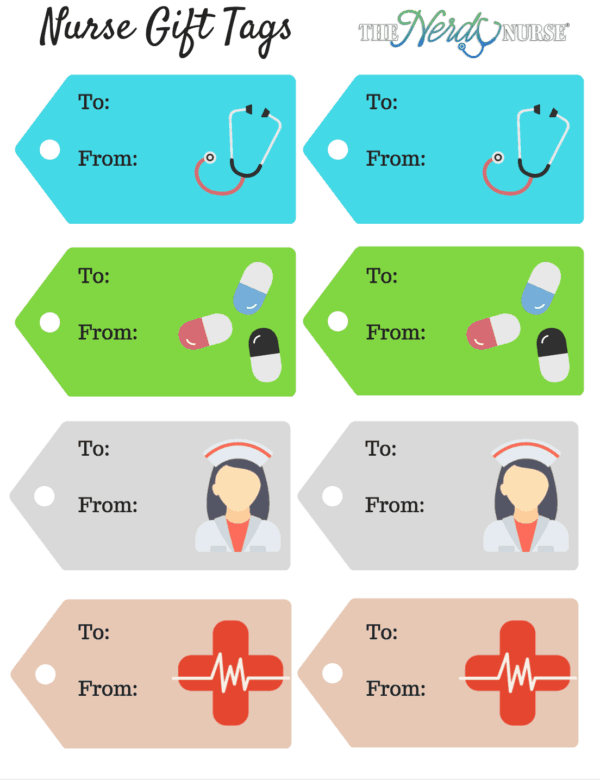 Sign up for updates & get FREE nurse gift tags instantly.
Your privacy is protected. We will never spam you.
Download Nurse Bingo Today!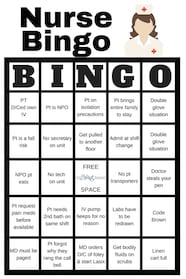 Liven up any shift with a fun game of bingo. See who can fill a row first!
Fill a whole card and lose grip with reality.
Your privacy is protected. We will never spam you.