*articles contain affiliate links*
Have you ever wondered what it's like to be a doctor or nurse? Whether you are a medical professional or have never stepped foot in a hospital, these hospital TV shows will give you an inside look at the hectic and often chaotic profession. These shows will keep you on the edge of your seat, from high-stakes medical cases to workplace romances. Let's look at some of the best hospital TV shows currently streaming.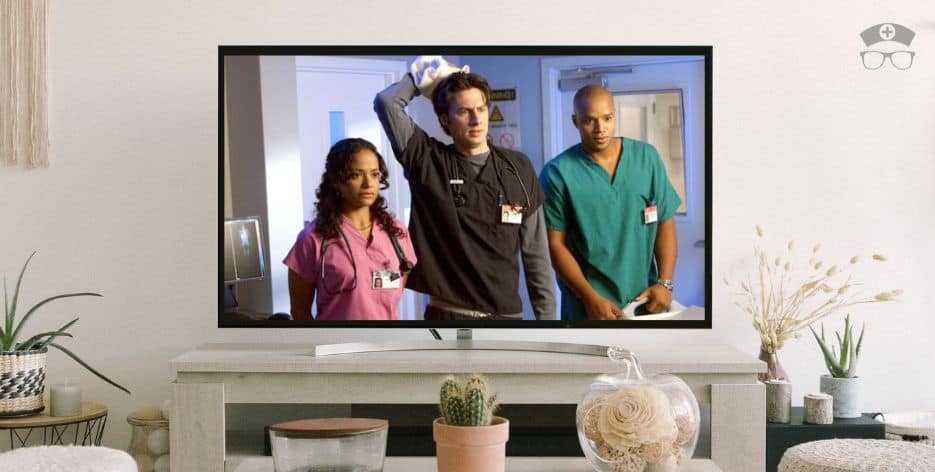 12 Best Hospital TV Shows
Whether you are looking for something to entertain you or a way to simply unwind after a long, stressful day, these hospital tv shows are sure to do the trick. Our jobs as nurses aren't just tough, it's stressful and draining. Some shifts are so tough that you'll come home and feel deflated. That's why it is so important to take care of both your mind and your body. Watching some tv or a movie can be an indulgent but necessary form of self-care for nurses.
The Good Doctor 2017-Present (Netflix TV Series)
The Good Doctor is an American medical drama television series you don't want to miss! The series follows Shaun Murphy, a young doctor with autism and savant syndrome, who takes a position at San Jose St. Bonaventure Hospital's pediatric surgery department.
It offers viewers a unique look into the world of medicine and an inspiring story of determination and triumph. The show's premise brings an often-overlooked perspective on autism while demonstrating the capacity for determination and empathetic healing despite differences.
With its diverse characters, heartfelt storytelling, and refreshingly honest portrayal of living with autism, The Good Doctor is undoubtedly worth your time. It has 6 seasons streaming on Netflix and the next is coming soon. I have seen all of them so I would recommend it if you want to know how nurses and doctors spend their days.
Scrubs (2001-2010)
Scrubs, a famous drama/comedy show from the early 2000s, had a great eight-year run, and for a time it seemed like nothing else could have been the ultimate king of sitcoms.
Nothing else came close to matching its hilarity and even when a laugh track was used, it somehow still managed to feel genuine.
Fans of the show were devoted, always eager to tune in each week to follow their favorite characters as they navigated their way through medical school. It was a unique mix of comedy and drama that simply couldn't be replicated.
House (2004-2012)
House (2004-2012) was a television series that continually captivated viewers due to its combination of mystery, methodology, and character studies.
From the onset of this series, it introduced us to the titular character Dr. Gregory House, who instantly captured our attention with his signature combination of disregard for authority and combination of wit and charm.
His quick backstory combined with his cunning made it immediately apparent that he would be a compelling protagonist in combination with his team as they solved medical mysteries week after week. Despite events having ventured into melodramatic territories, this series provided both poignant moments and sharp wit that kept audiences coming back for more of this unique combination throughout its 8 season run.
ER (1994-2009)
If you're looking for something a little more intense, ER is definitely worth watching! This medical drama ran from 1994 – 2009 and followed the lives and careers of doctors and nurses at County General Hospital in Chicago.
Each episode focused on different storylines while staying true to its core characters; making it one of the longest-running television series ever.
Grey's Anatomy 2005-Present
Grey's Anatomy is one of the most popular medical dramas. This show follows Meredith Grey and her friends working their way up through their residency program at Seattle Grace Hospital.
Along the way, viewers are treated to compelling medical cases and plenty of romantic drama between the interns and attending physicians. Grey's Anatomy has been running for 17 seasons, making it one of the longest-running scripted television dramas in history.
Nurse Jackie 2009-2015
Nurse Jackie follows Edie Falco as she portrays Nurse Jackie Peyton, an Emergency Room nurse working in New York City who must juggle her personal life with her work life while managing an addiction to prescription painkillers.
Despite its dark subject matter, Nurse Jackie includes plenty of comedy and heartwarming moments between Nurse Jackie and her patients. The show ran for seven seasons before ending in 2015.
The Resident (TV Series)
The Resident is an excellent show full of mystery, intrigue, and drama. It follows the journey of Doctor Devon Pravesh as he navigates life in a teaching hospital and struggles with the many ethical dilemmas of his profession.
The similarities to Grey's Anatomy stop there, as The Resident provides a much more realistic and dark account of what goes on behind hospital doors.
Even though it addresses some really grim issues, it still manages to have moments of fun – which are welcome reliefs from all the trauma! All in all, if you're looking for a medical show that has both edge and entertainment value, The Resident is definitely worth checking out.
New Amsterdam
New Amsterdam is a must-watch medical drama television show. It follows the lives of some hardworking medical professionals determined to rise above a crumbling hospital system and provide excellent healthcare service to their patients.
The show offers viewers an intriguing glimpse into life's everyday struggles and triumphs in a busy urban hospital, filled with compelling storylines and captivating characters.
If you're curious about why this show is gaining so much attention, look beyond its heartwarming stories of friendship, compassion, and hope. With fantastic writing and top-notch acting talent, New Amsterdam will entertain fans of medical dramas everywhere.
Nurses
Canadian TV series, Nurses has recently become one of the hottest television shows. Following the adventures of five young nurses working at a hospital in Toronto, Canada, every episode is filled with drama, heartbreak, and laughter.
Audiences cannot help but relate to the characters' everyday struggles to make it through their workday while facing difficult medical cases. This show cleverly incorporates elements from both hospital dramas and more lighthearted sitcoms, captivating viewers from start to finish with each episode.
Take Charge of Your Nursing Career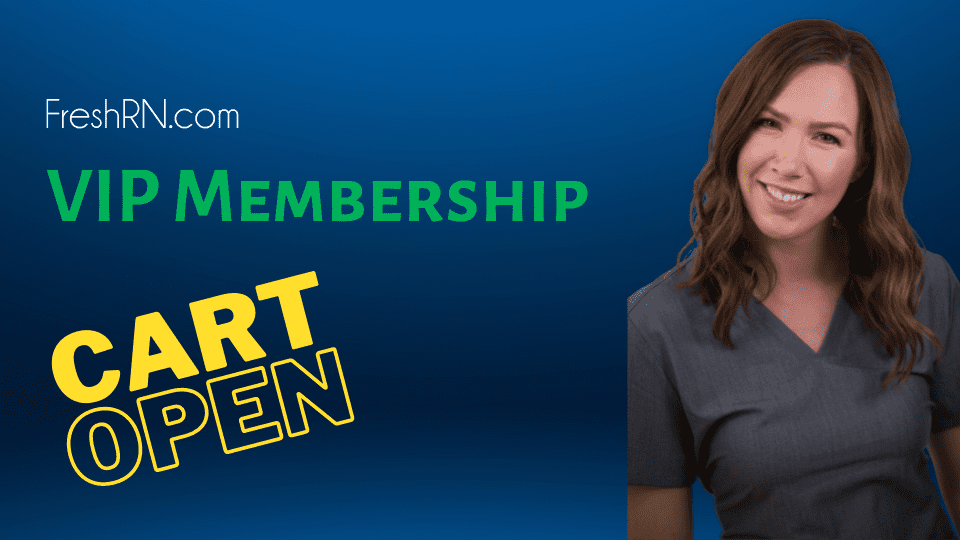 Your first year as a nurse is daunting. You need someone in your corner telling you what your managers really need from you, helping you learn to interact with your preceptor, and really just manage your life. Find all that an more with the FreshRN VIP – Membership.
With the new season just around the corner, Nurses is sure to be must-see TV for Canadian audiences for many years.
The Mob Doctor
The Mob Doctor was a wild ride, with suspense and drama everywhere! This gripping medical drama series set in Chicago follows Dr. Grace Devlin as she balances her demanding work at a prestigious hospital while also working on the side for the Chicago mafia.
With interesting storylines and intense plot points, this show was sure to keep viewers glued to their tv sets week after week.
It was packed with moments of danger, friendship, and betrayal that kept you biting your nails until the very end. Ultimately it was an exciting show that gave us a unique take on organized crime in Chicago.
The Night Shift
The Night Shift is an often overlooked medical drama with a lot of heart. It follows fictional doctors in their daily lives as they work the potentially life-saving night shift at San Antonio Memorial Hospital.
With an impressive cast and gripping storylines, it's no wonder that this show has made such a lasting impression on its fans. The stakes are high, but so are the laughs (try not to laugh out loud when you're sure someone's going to hear you!).
At first, it may seem like just a run-of-the-mill doctor show. Still, when you watch all four seasons you'll find yourself emotionally invested in the characters and root for them to overcome every challenge thrown their way – from saving kids with cancer to dealing with understaffing issues, this show will keep you on the edge of your seat.
M*A*S*H
This classic sitcom aired from 1972 until 1983 and was set during the Korean War. It follows US Army Medical Corps members who run a mobile army surgical hospital (hence M*A*S*H) near Uijeongbu in South Korea. The show won numerous awards throughout its 11-year run including 4 Golden Globes and 8 Emmys for Outstanding Comedy Series.
Bonus Show: The Good Nurse
An overburdened ICU nurse leans on her selfless new colleague at work and at home — until a patient's unexpected death casts him in a suspicious light…
Nurse Amy Loughren is shocked when Charlie Cullen, one of her colleagues, is found responsible for the murder of dozens of patients over a period of sixteen years, across two states and nine hospitals, without being charged. The Good Nurse follows these colleagues through their day-to-day while Amy plays a part in bringing Charlie to justice. A textual epilogue reveals Charlie was sentenced to 18 consecutive life sentences for the murders of 29 patients but that the actual number could be as high as 400.
Conclusion
Hospital dramas offer viewers a unique opportunity to explore how medical professionals navigate their relationships with patients while dealing with their personal struggles outside work. Whether you want laugh-out-loud comedy or heart-wrenching drama, these shows have something for everyone! So grab your popcorn and settle down for some hospital TV goodness. What hospital show do you enjoy the most?
Also Check Out:
Download Nurse Bingo Today!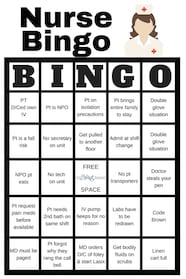 Liven up any shift with a fun game of bingo. See who can fill a row first!
Fill a whole card and lose grip with reality.
Your privacy is protected. We will never spam you.