Beautiful Packaging
Let's just start with first impressions, the elegant white boxes remind you of a well-known brand with a pristine decision to detail. From the very first moment you touch the box, owning the Eko stethoscope is an experience. When I opened the sexy white minimalist box I felt like I was opening a new iPhone, which is the closest experience an adult can have to the sheer joy that children experience on Christmas morning. 
Sleek and Slim Design
The aesthetic of the Eko stethoscope is unmatched. If Apple designed a stethoscope it would be the Eko Core Digital Stethoscope. The acoustic stethoscope itself is lightweight at just over 7 ounces, classic black, sleek, and extremely durable. 
40x Amplification – Hear Heart and Lung Sounds Like Never Before
With 40x amplification, the Eko stethoscope is perfect for amplifying heart and lung sounds. This is especially beneficial for nurses and other healthcare professionals with hearing impairments. If you're like me and had trouble focusing on and hearing subtle heart sounds (even without a hearing disability), it can really help you feel confident in your heart and lung assessments.
Innovative App
The Eko has the best digital stethoscope mobile app for iOS and Android is the best Bluetooth stethoscope companion app I've ever had the pleasure of using.
Wireless Auscultation
Now more important than ever with the COVID-19 pandemic, through the Eko App, you can listen to auscultations of the same clarity as if they were coming through stethoscope earpieces. You can pair the CORE and Eko App with Bluetooth or wired headphones. With Bluetooth stethoscope technology, clinicians can place a stethoscope chest piece on a patient, and then the sound will travel through the Eko app to headphones.
Record, Share, and Catalog Heart and Lung Sounds
You can record sounds in 15, 30, 60, and 120 second increments. Then you can file and catalog those sounds for review and sharing with your colleagues for a second opinion. 
Visualize Waveforms
Visualizing waveforms (phonocardiogram) gives additional objective data to make pertinent decisions. The Eko digital stethoscope has excellent waveform visualization. A phonocardiogram "allows the detection of subaudible sounds and murmurs, and makes a permanent record of these events." This is significant because subtle murmurs cannot also be detected through live listening in a particular stethoscope. When you combine the visualized waveform and with the ability to playback the recording, more cardiac anomalies can be detected.
HIPAA Compliant
Rest assured, the Eko stethoscope mobile app is HIPAA compliant so you can record heart sounds without concern. 
EKO AI (Artificial Intelligence)
The Eko App has an upgrade, currently available only for health systems, that allows you to analyze waveforms and interpret cardiac sounds to detect A-fib and murmurs. In fact, "In a clinical study, the Eko AI was able to detect AFib with 99% sensitivity and 97% specificity when analyzing the 1-lead ECG tracing built into the Eko DUO stethoscope." This is compared to only 70-80 detection by cardiologists reviewing a single-lead ECG.
Our Overall Opinion of the Eko Stethoscope
The Eko stethoscope vastly outperforms other electronic stethoscopes due to its enhanced technology and beautiful design. The sound quality is superior to acoustic stethoscopes and the different options available mean that you can upgrade to a Bluetooth stethoscope for as little as $199. 
One of my favorite things about the Eko digital Stethoscope is how it can be used as a learning tool. As a new nurse, I would have loved the ability to record cardiac sounds and take them to the nurse's station for a second opinion. 
Who Should Get an Eko Stethoscope?
We love the Eko stethoscope for new nurses, cardiac nurses, physicians of all varieties, techie (nerdy) nurses, nurses that are hard of hearing, and any nurse who wants to level up their auscultation game. 
On October 20th, 2020, EKO announced a partnership with Littmann to combine their incredible bluetooth stethoscope technology with the world-class auscultation of Littmann that has been trusted by healthcare professionals for years. Littmann stethoscopes are always the top choice of nurses and doctors everywhere, and nos with the 3M™ Littmann® CORE Digital Stethoscope, you don't have to debate Littmann 3200 vs Eko. Now you have the absolute best of both worlds.
Eko Stethoscope Buying Options
Eko digital stethoscopes are available in 3 options to fit a variety of needs. We love them all, but we encourage you to pick the one that best suits your needs. A Bluetooth stethoscope tops our list of medical gadgets for nurses, and we highly recommend getting one!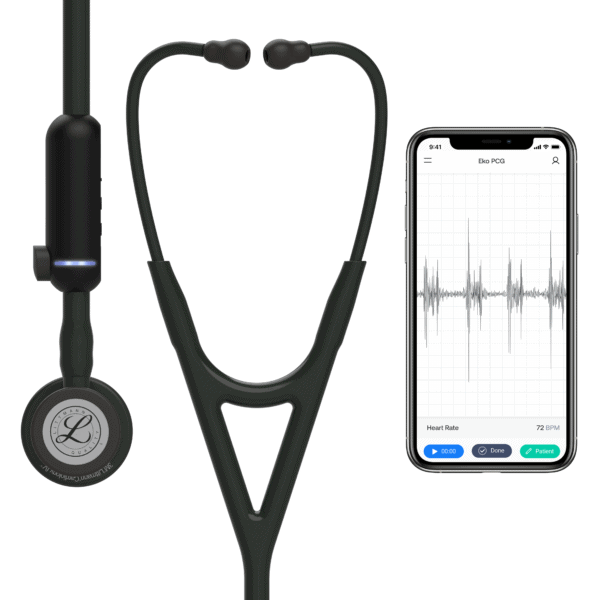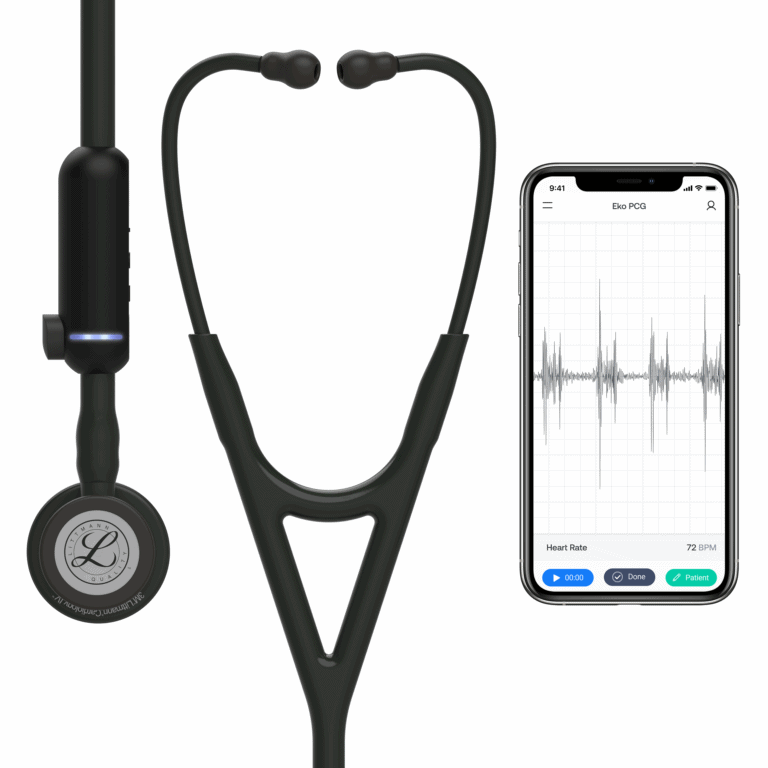 3M™ Littmann® CORE Digital Stethoscope is the newest product for the Eko brand and a great choice for most buyers. Combining best in class 3M Littmann stethoscope technology with advanced Eko digital innovations, this electronic stethoscope is an investment worth making and is perfect to purchase for yourself or as a gift for a nurse.
Eko CORE Digital Attachment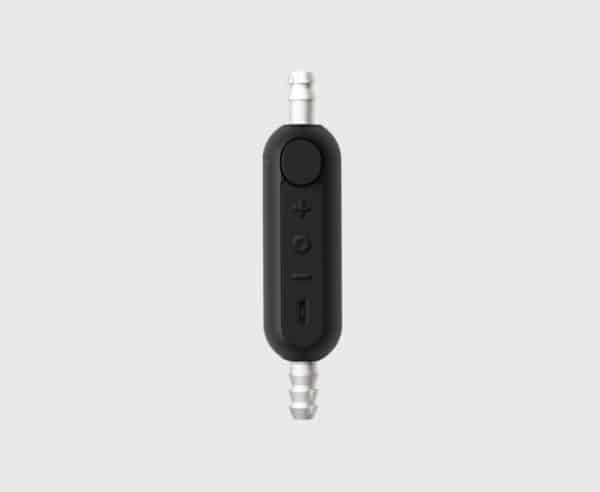 Got a stethoscope you love, but want to upgrade to digital? Great! The Eko CORE Digital Attachment will plug right into your existing stethoscope, allowing you to save a little cash, but still, get access to all the awesome features of the best Bluetooth stethoscope on the market. You get all the features and benefits of the standard Eko Core Digital Stethoscope, except for the acoustic stethoscope. We love this option if you want to save a little money, but still, get all the benefits of the best digital stethoscope on the market.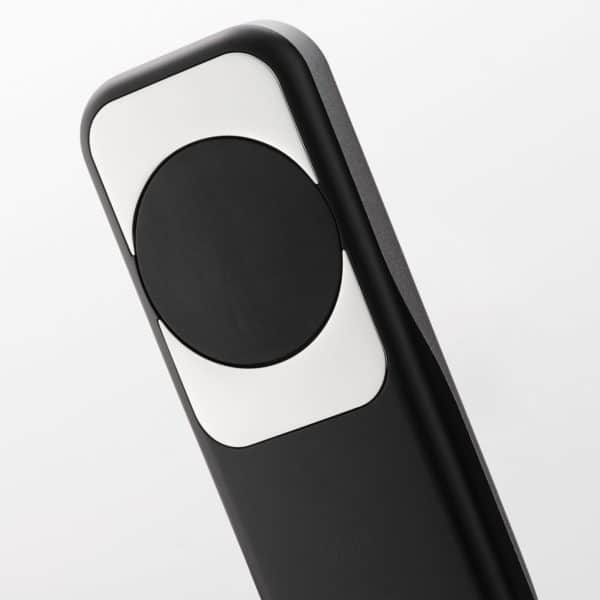 The Eko DUO ECG + Digital Stethoscopes is the Mac Daddy of stethoscopes. This handheld device combines a single-lead ECG with a powerful digital stethoscope. It's the stethoscope of the future as it can slide easily into any pocket and won't create neck strain. We love this option if you want the most innovative stethoscope on the market and if you're tired of carrying around a bulk stethoscope all day. 
Eko Stethoscope Discount Code
We're thrilled to share with you an exclusive Eko stethoscope promo code that will get you $20 off your Eko purchase. Just use NERDYNURSE at checkout to get your new Bluetooth stethoscope for an AMAZING deal!
What is a Bluetooth stethoscope?
A Bluetooth stethoscope is an electronic stethoscope that allows you to connect a mobile device to record audio and amplify sounds 
What is the best electronic stethoscope?
The Eko DUO ECG + Digital Stethoscope is the best electronic stethoscope on the market. 
Do nurses wear stethoscopes?
If you asked Joy Behar, she might claim ignorance of the fact that nurses wear stethoscopes. But enter any hospital and you'll see many nurses gracing the halls with stethoscopes around their necks. So, yes, nurses wear stethoscopes.
How much does a good stethoscope cost?
Stethoscopes range in price from $15-700 depending on the quality, features, and technology. Except to spend a minimum of $100 for a decent stethoscope. At around $350, the 3M™ Littmann® CORE Digital Stethoscope provides exceptional quality at a fair price.
Which is better, the Eko CORE or Littmann 3200?
With the 3M™ Littmann® CORE Digital Stethoscope, you never have to debate Eko CORE vs Littmann 3200 again, as you get the best of both worlds in one fantastic stethoscope.
How does a digital stethoscope work?
To put it simply, a digital stethoscope converts acoustic sound waves into electrical signals which are then amplified and can then be recorded and played back, depending on the digital stethoscope used.