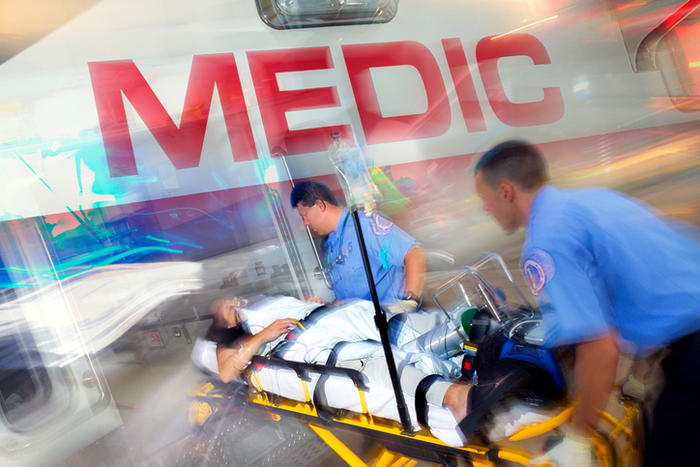 As an EMS professional, you rely on your equipment. Imagine for a moment what it was like just 50 years ago, when emergency transport meant simply placing a patient in the back of a makeshift ambulance (typically a station wagon) and driving as fast as you could to a hospital. Things have certainly improved not only for our patients but for providers as well.
Today's emergency vehicles are full of high-tech gadgetry that delivers a complex array of treatments to patients in the field. And one of the most fundamental pieces of equipment we depend on is the portable suction machine.
So, let's review the essential features that should be considered when assembling a portable suction unit.
Style
If you are in the position to choose the portable suction units for your agency, you'll quickly learn there are many styles to choose from. In order to choose the type of unit that's right for your agency, consider these factors:
Power: What type of power will you rely on – rechargeable batteries or

 

regular alkaline?
Quantity: How many units will you require? And don't forget about back-ups and mass-casualty situations.
Durability: Be sure to choose units that can stand up to the demands of emergency response.
Catheters
Once you've decided on the style of unit, you must then select which catheters to include. For safety's sake, we recommend a range of styles:
Special Angulation: For those difficult airways, you want an

 

angled catheter

 

that will reach the most inaccessible spots.
Scoop Capabilities: Even the messiest jobs are no problem when you employ a large-bore

 

evacuation tool.
Flexible: for use in endotracheal suctioning, using sterile technique.
Adjuncts
Adjunct equipment is just as important as the main components. This includes:
Suction Tubing: Be sure to select

 

strong, durable tubing

 

that can withstand the rigors of emergency scenes.
Extra Batteries: To prevent equipment failure when you need it the most.
Replacement

 

Canisters: Great to keep on the truck so that you can disinfect your suction unit in between calls.
Putting it All Together
Your portable suction unit is one of the most fundamental pieces of equipment in your EMS arsenal. But ensuring that the key components are always available requires thoroughness, a commitment to daily checkouts, and responsible oversight.
Editor's Note: This blog was originally published in April 2017. It has been re-published with additional up to date content.