Hand hygiene is a critical aspect of maintaining food safety and preventing the spread of foodborne illnesses. Proper handwashing techniques and adherence to hygiene protocols significantly reduce the risk of cross-contamination and the transmission of harmful pathogens. Whether in restaurants or food processing facilities, ensuring hand hygiene compliance is paramount for safeguarding public health. In this blog, we will explore the importance of hand hygiene in food safety and discuss effective measures to ensure compliance.
The Significance of Hand Hygiene in Food Safety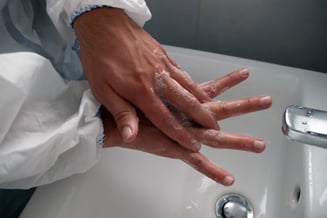 Poor hand hygiene is one of the leading causes of foodborne illnesses. Hands can carry a multitude of harmful bacteria, viruses, and parasites, which can contaminate food during preparation, handling, or serving. Thorough handwashing with soap and water helps remove these pathogens, reducing the risk of infections such as salmonella, norovirus, E. coli, and many more,
Cross-contamination occurs when pathogens from one surface or ingredient transfer to another, potentially contaminating the food. Hands can serve as a significant source of cross-contamination if proper hygiene practices are not followed. Regular hand washing prevents the transfer of bacteria and other microorganisms, ensuring that food remains safe and free from contamination.  Food handlers play a crucial role in maintaining food safety standards. By practicing proper hand hygiene, they contribute to the overall safety of the food supply chain. Clean hands inspire consumer confidence, ensuring that the food they consume is prepared in a hygienic environment and reducing the risk of foodborne illnesses.
Download our Hand Hygiene eBook to learn more
Promoting Hand Hygiene Compliance
Hand hygiene compliance is critical for maintaining food safety and preventing the spread of foodborne illnesses. It is not just a matter of following rules and regulations, but a vital aspect of ensuring the well-being of consumers and employees alike. By prioritizing hand hygiene compliance, food establishments demonstrate their commitment to public health and build consumer trust in their products and services. It also helps to reduce the risk of lawsuits, fines, and reputational damage that can arise from a breach of food safety regulations. Therefore, there is no room for compromise when it comes to hand hygiene compliance in the food industry.
Education and Training
Comprehensive training programs that emphasize the importance of hand hygiene and demonstrate proper handwashing techniques are essential. Food handlers should be educated about the correct use of soap, water temperature, duration of handwashing, and proper drying methods. Regular refresher courses and awareness campaigns can help reinforce these practices.
Visit our Food Safety Toolbox for training resources
Clear Guidelines and Standard Operating Procedures
Establishing clear and concise guidelines for hand hygiene is crucial for compliance. This includes defining the frequency of handwashing, particularly during critical times such as before and after handling raw food, after using the restroom, after touching the face or hair, and after handling waste or chemicals. Standard Operating Procedures (SOPs) should be readily available and prominently displayed in food establishments, serving as a constant reminder for staff to adhere to hygiene protocols.
Watch our webinar on standardizing SOPs
Adequate Handwashing Facilities
Provision of sufficient handwashing facilities is essential to encourage compliance. These facilities should be conveniently located, easily accessible, and well-maintained. Adequate facilities ensure that employees can practice good hand hygiene without any hindrances.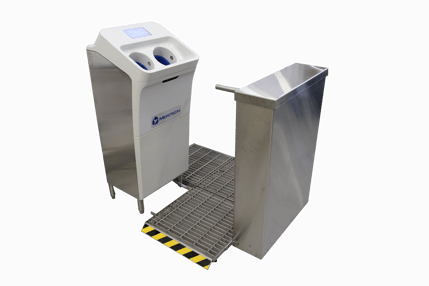 With the controlled access enhancement for the CleanTech® EVO One Automated Handwashing Station, you can guarantee that everyone entering the facility has clean hands. This innovative feature communicates with the CleanTech® system to detect when a person has finished the 12 second wash cycle, and only then allows access. This ensures that hands are thoroughly washed and eliminates the risk of contamination from unwashed hands. 
By investing in CleanTech® EVO, you are not only prioritizing food safety and hygiene in your establishment, but also demonstrating your commitment to the well-being of your customers and employees. With its comprehensive features and advanced technology, CleanTech® EVO is the perfect solution for ensuring hand hygiene compliance and maintaining food safety standards.
Learn more about CleanTech® Enhancements
Monitoring and Auditing
Regular monitoring and auditing procedures help assess hand hygiene compliance. Dedicated personnel should periodically observe and evaluate handwashing practices, providing feedback and corrective measures where necessary. Employing tools like checklists or technology-driven systems can facilitate the monitoring process and ensure consistent compliance.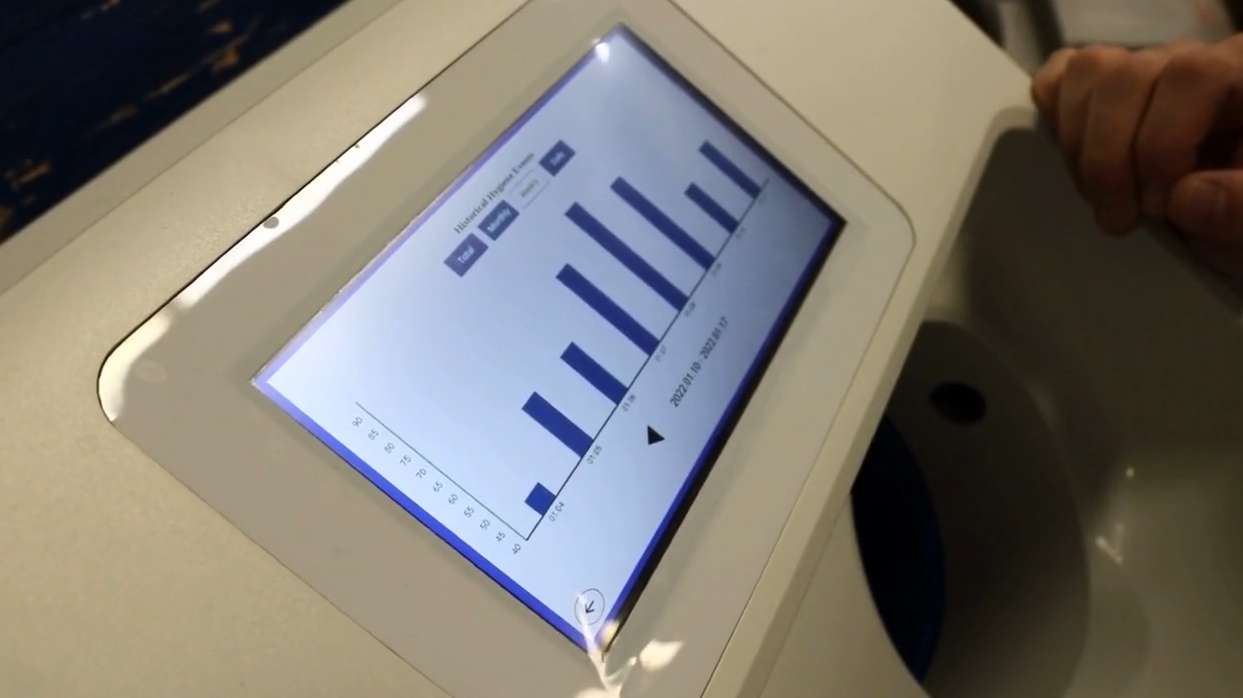 CleanTech® EVO is not just a handwashing system; it's a complete solution for maintaining food safety and hygiene. With its advanced technology, it allows you to track valuable compliance data, such as the number of hand washes. This data can help you identify trends and patterns, highlight areas for improvement, and ensure consistent compliance.
Learn more about how CleanTech® EVO improves compliance
Culture of Food Safety
Instilling a culture of food safety fosters a sense of responsibility among food handlers. Managers and supervisors should lead by example, following proper hand hygiene practices themselves. Encouraging open communication and empowering employees to raise concerns or report lapses in hand hygiene helps create a supportive environment that prioritizes food safety.
Hand hygiene is a fundamental aspect of maintaining food safety and preventing the spread of foodborne illnesses. By implementing effective measures to ensure compliance, such as education and training, clear guidelines, adequate facilities, monitoring, and fostering a culture of accountability, food establishments can significantly reduce the risk of contamination. Prioritizing hand hygiene not only protects public health but also contributes to the reputation, success, and sustainability of the food industry as a whole.
Learn how to create a food safety culture plan for your organization