*articles contain affiliate links*
If you need a new car and want to lower your carbon footprint, consider buying a Tesla. Here's how to afford a Tesla on a nurse's salary.
Is it time for a new car? Have you ever thought about buying a Tesla? The company has been surging in popularity for good reason: the cars are awesome. Really, what's not to like about ditching the gas pump, astounding acceleration, and minimalist design with one do-it-all touchscreen?
But all of that comes with a price tag. You may think that Tesla's sticker-shock price tag is unattainable as a nurse, but is it? I have good news: you don't need to be a millionaire or a CEO to be able to purchase a Tesla! Here's how to afford a Tesla as a nurse.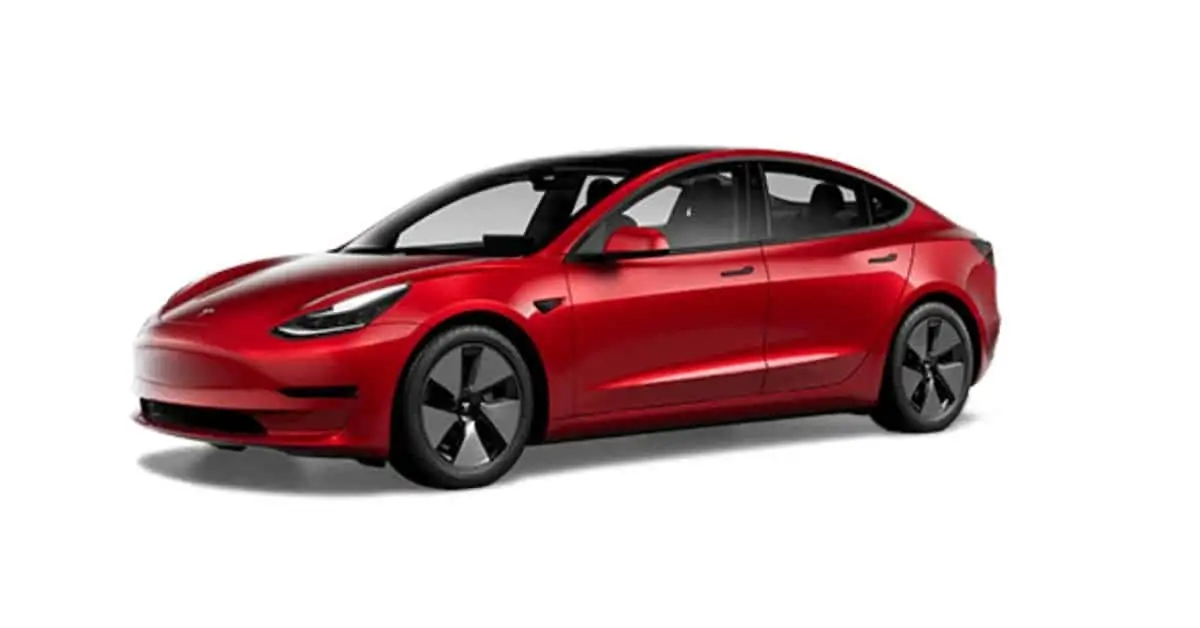 Reasons To Buy A Tesla
If you're anything like me, you've probably been keeping your eye on a big up-and-comer in the car market. Teslas have only been around for a few years, but their explosion in popularity can't be ignored.
I followed the company for several years but knew the first models (S and X) were too expensive for my budget. Then the Model 3 came out, and it was a game-changer. Suddenly I could afford it.
There are several reasons to considering purchasing a Tesla:
Easiest Dealership Experience
When you visit a Tesla store, there's no haggling, no pressure, and no sales pitches to deal with. It's the easiest car-buying experience ever! 
When you go to the store, the sales professionals are there to go on test drives and answer questions. Already know that you want to buy one? Just go to the Tesla website, select your model, features, and order it right there.
Extremely Low Maintenance
When I went to the Tesla dealer to check out the cars before purchasing, I asked the sales professional about maintenance needs.
He looked at me and said "What do you think is going to need maintenance?". I didn't have an answer for him. With a Tesla there's extremely low maintenance because there aren't nearly as many moving parts. 
You can say good-bye to oil changes, spark plugs, and typical maintenance issues that come with gas engine vehicles! They even need fewer brake jobs thanks to regenerative braking. They're as reliable as it gets.
Lower Operating Cost
Yes, the price tag of a Tesla is high. However, the amount of money you'll spend each year on maintenance and gas would save you money in the long run.
In addition, Teslas hold their value extremely well, so if you go to sell, you retain more of your investment.
No More Pumping Gas
Gas is expensive. If you do a lot of driving, you can save yourself a great deal of time at the pump and even hundreds of dollars a month in gas savings.
Helping The Environment
If you're concerned about global warming and your carbon footprint, Teslas are a great alternative to gas engine cars. They produce significantly fewer emissions than normal cars do.
There are plenty of other amazing features that make owning a Tesla worth it such as being one of the safest cars in the world, self-driving technology, and watching Netflix or singing Karaoke (which makes the purchase worth it alone!)
$7,500 Tax Credit When You Buy a Tesla
Right now, Model 3 and Model Y Teslas have a $7,500 tax credit. That is a HUGE cost savings.
Price Of A New Tesla
The cost of a new Tesla can range considerably depending on what model and additional features you want. Here are the starting prices of various Telsa models.
Model S (luxury sedan): $88.490
Model X (SUV): $98,490
Model 3 (smaller sedan): $32,740 after tax credit
Model Y (small SUV): $40,240 after tax credit
What salary do you need to afford a Tesla?
Can a nurse afford a Tesla?
This question is tough to answer because there are too many variables to consider. But I can at least give you a general idea of whether a nurse can afford a Tesla.
To figure out this information, we need to do some math…and work backward a little bit. There are two main things we need to figure out:
Average Nursing Salary
The salary part is easy. For simplicity's sake, I'm going to work off of the average nursing salary of $77,460. This exact number will vary based on your location, training, experience, and specialty.
Expenses
This is where it gets much more complex because it varies so much from person to person. You need to consider how much your other monthly expenses are. In your calculations, be sure to include:
Take Charge of Your Nursing Career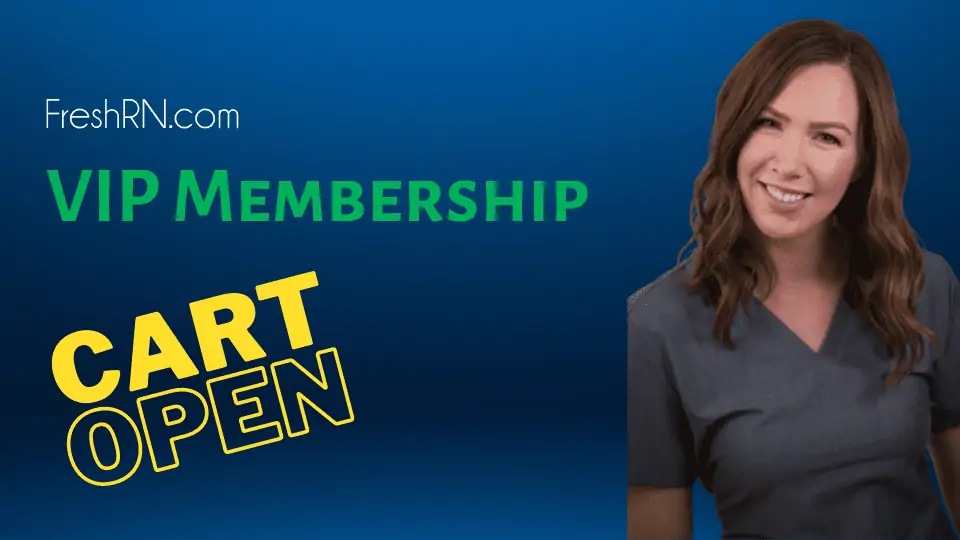 Your first year as a nurse is daunting. You need someone in your corner telling you what your managers really need from you, helping you learn to interact with your preceptor, and really just manage your life. Find all that an more with the FreshRN VIP – Membership.
Housing (mortgage or rent)
Taxes
Insurance
Credit cards
Utilities
The go-to rule of thumb regarding a new car purchase price is to stick to 15% (or less) of your annual income. That means that if you plan to finance your car, you'll want your monthly payments to come in at 15% or less of what you make each month. 
Assuming that your other expenses aren't higher than expected, and you can afford to dedicate 15% of your salary to car payments, you could spend up to about $968 on a monthly car payment.
To give you an idea of what Tesla car payments range, here are a few according to the Tesla website. All of these are assuming that you have an APR of 5.89%, a loan term of 72 months, and put down a small down payment (around $4500 – super easy if you have a car to sell or trade-in).
Model S: $1,389+/mo 
Model X: $1,563+/mo
Model 3: $607+/mo (plus $7,500 in your pocket at tax time!)
Model Y: $776+/mo (plus $7,500 in your pocket at tax time!)
The S and X are hefty prices, but the 3 and y and are inline with cars of similar size. The Model 3 and Model Y's are great options that most easily fit right into the price range of a nursing salary. Plus they are way more affordable than other luxury vehicles.
But if you want a nicer model or more features, there are ways to decrease your monthly financial burden to make purchasing a Tesla easier on a nurse's salary.
Ways To Afford A Tesla
If you're not sure if you can afford it on your regular salary, you can also earn some extra cash. Here are some ideas for ways that you can earn extra money so you can get your Tesla (or anything else you want).
Start a Side Hustle: There are tons of ways nurses can earn extra cash from freelance writing to hosting travel nurses or other guests in your spare room via AirBNB.
Change Jobs: Loyalty isn't rewarded. Job hopping is. The fatest way to increase your salary is to switch jobs. In fact, it can help you earn 12% more than your peers.
Join Crafting Your Dream Career: If you're serious about earning more money, Kelsey is the nurse to teach you. Her program will give you vital negotiation skills, creative ideas, and unique nursing careers to help you up-level your income potential.
Buy Used: Teslas hold their value, for sure, so you won't save as much as you would by buying a used gas car. But buying used is still cheaper than buying a brand new car.
Lyft/Uber/Turo: You could become a Lyft or Uber driver as a side hustle to help offset expenses. Turo is a car-sharing program where you essentially rent your car out to people directly, which could be another great option.
Factor In Higher Salaries: If you're a higher-paid nurse, then you're in a potential position to afford a Tesla more easily.
Extra Shifts: Pick up a couple of extra shifts a month. You can pick up extra shifts on demand with ShiftKey.
Higher Down Payment: Saving up to put more down on purchase will significantly reduce your monthly payments.
Sell Your Care vs Trading In to Telsa: Trading in to Tesla will get you a lower price than if you sell your car on the private market or even to 3rd parties like Car Max. This is something not well known until you purchase a Tesla. So shop your current care around multiple car buying sites before you decide where/how to sell it.
If you dream of owning one of the most enjoyable cars to drive, I hope this post helps you figure out how to afford a Tesla on your nursing salary. 
Ready to Buy a Tesla?
I drive a Telsa Model Y and love it! Every nurse deserves a Telsa. Use my referral link and get the best deal. As of the publication of this article, Tesla is offering up to $1,000 off and 3 months of free Full Self Driving when an owner refers you.
More From The Nerdy Nurse
Download Nurse Bingo Today!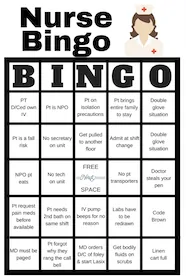 Liven up any shift with a fun game of bingo. See who can fill a row first!
Fill a whole card and lose grip with reality.
Your privacy is protected. We will never spam you.